Doables
BACKGROUND
A brazilian B2B major wanted to establish a digital B2C business in India. There were some initial hypotheses around an IOT service, focused around home utilities and impacting Energy, Air and Water. We were tasked with ratifying the hypothesis and suggesting modifications or completely new opportunities.
RESEARCH
We built out the complete IOT hardware /software solution which was hypothesized and deployed it across 4 locations around the country and collected real time data from these devices for two months. This data was analyzed, along with a mapping of attitudes and behavior which came in from a separate in-depth, observational study. We concluded that we needed to radically modify the initial hypothesis.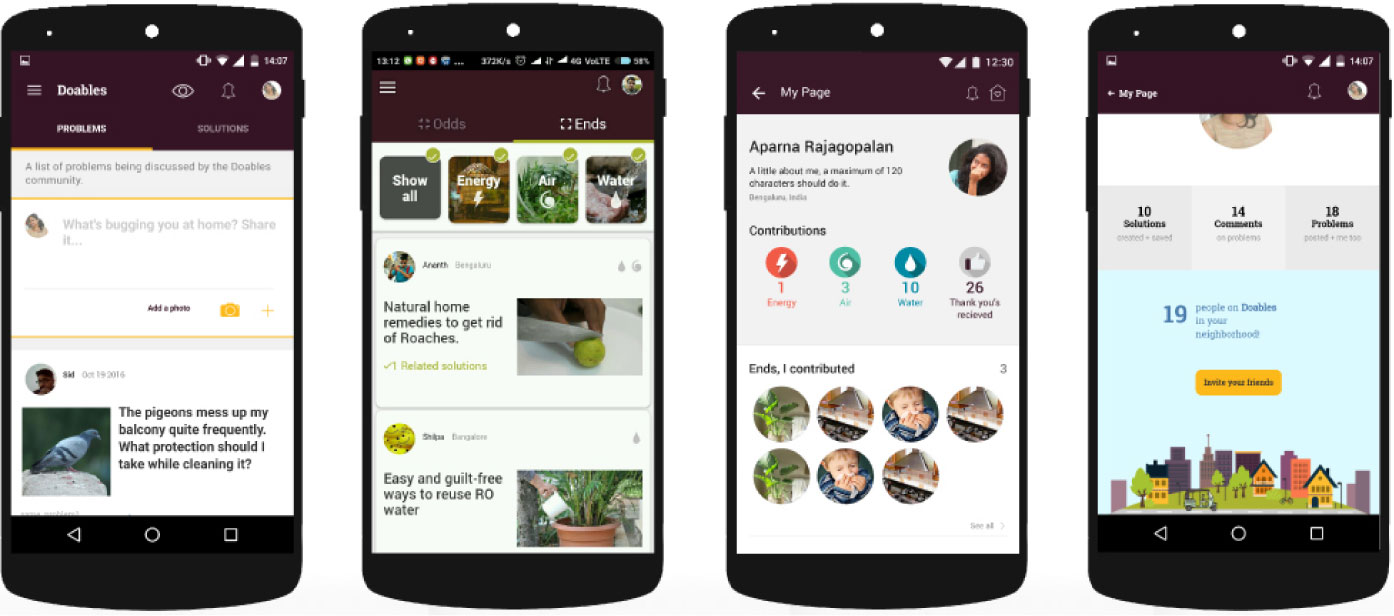 RESPONSE
On the basis of very strong insights which came out of the research phase, we proposed a digital platform solution which leveraged local ecosystems to solve home problems - large and small. This Platform MVP was fully built up for real interactions between users and launched through a Facebook campaign. The measurable response that we got - real downloads and an understanding of usage patterns - strongly supported the new business and value proposition gave our client confidence in decision making as it was substantiated by user behavior.

The Platform, called Doables, is in the process of being re-launched following the creation of a legal business entity in India. Doables is an example of quickly prototyping a Service Experience to lead to fresh insights, refinements and new understanding.