Leather Making at Icarus
I led a hands-on session that got us all working with a new material.
I first encountered the world of stitching and tailoring because of my father, who was a tailor for the Indian Military. Despite having no hands-on experience stitching leather, I was drawn to the finesse of the craft and the materiality of the medium and ended up teaching myself - by making small products like wallets, small purses and bags.

Leather has always intrigued me, I am consistently amazed at how the grain on each piece of leather is so different even though the colours may be the same. The way it feels, its texture and the way it smells excites me, It instantly reminds me of something valuable and premium.
If you ever get the chance and you are in Bangalore, make sure you visit the scrap yard at the Shivaji Nagar market and take a look at the plethora of choices of leather. You can get a great deal at the scrap stores, I can vouch for it.
I got an opportunity to conduct a workshop for everyone at Icarus. I was delighted to share all that I know and build somthing wonderful together. We began the workshop with a short introduction to the material and its qualities, supported by a basic understanding of the tools and simple techniques to work with. We all had a wonderful time, learnt something new and the result, created some beautiful handmade leather creations. Here are some snapshots of the session I ran!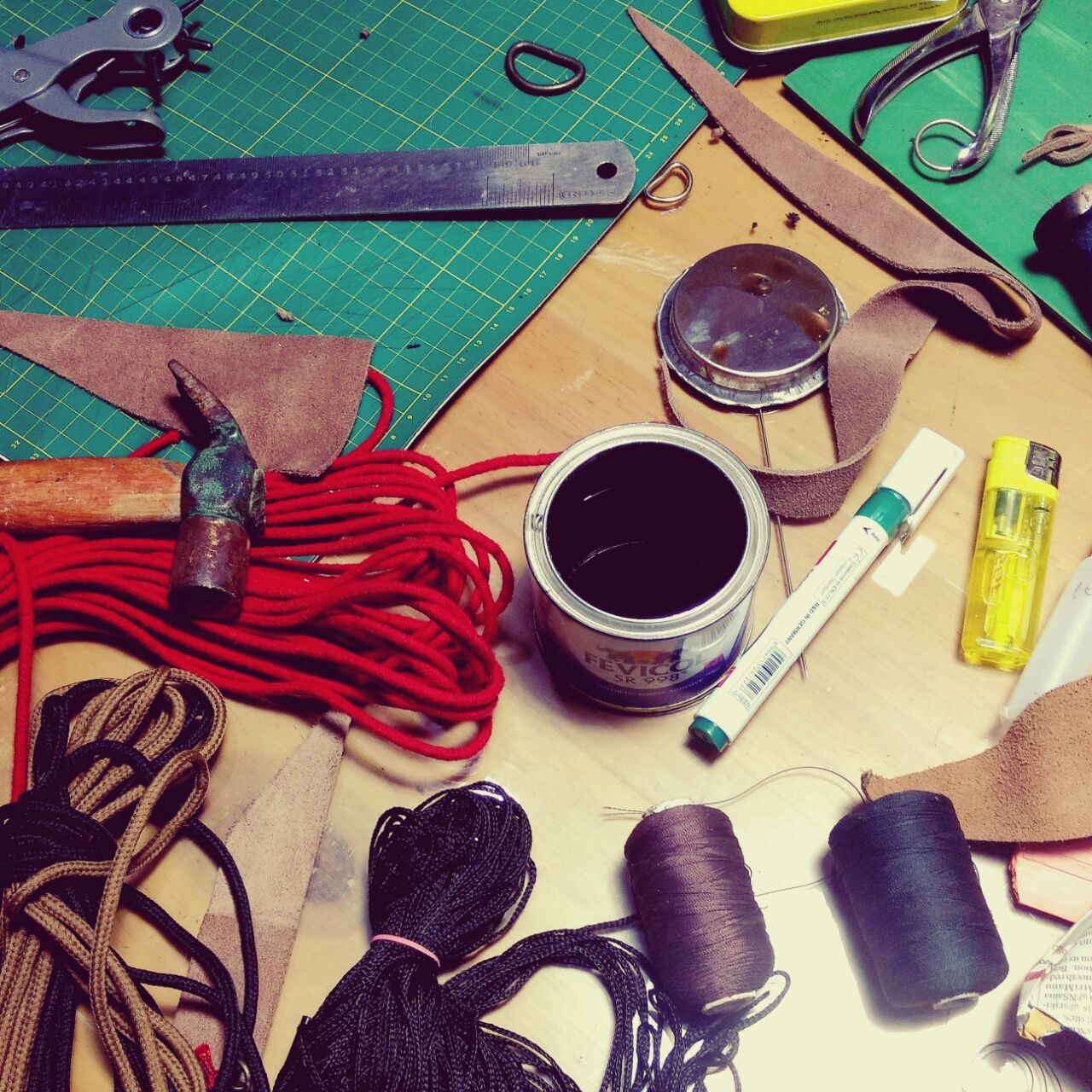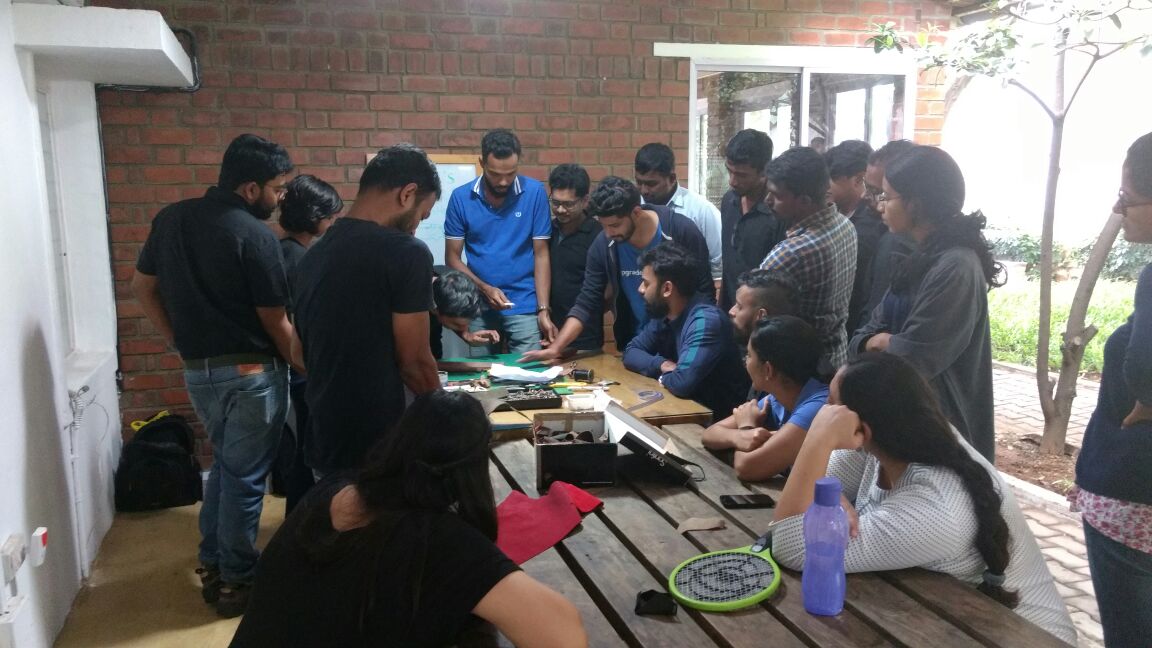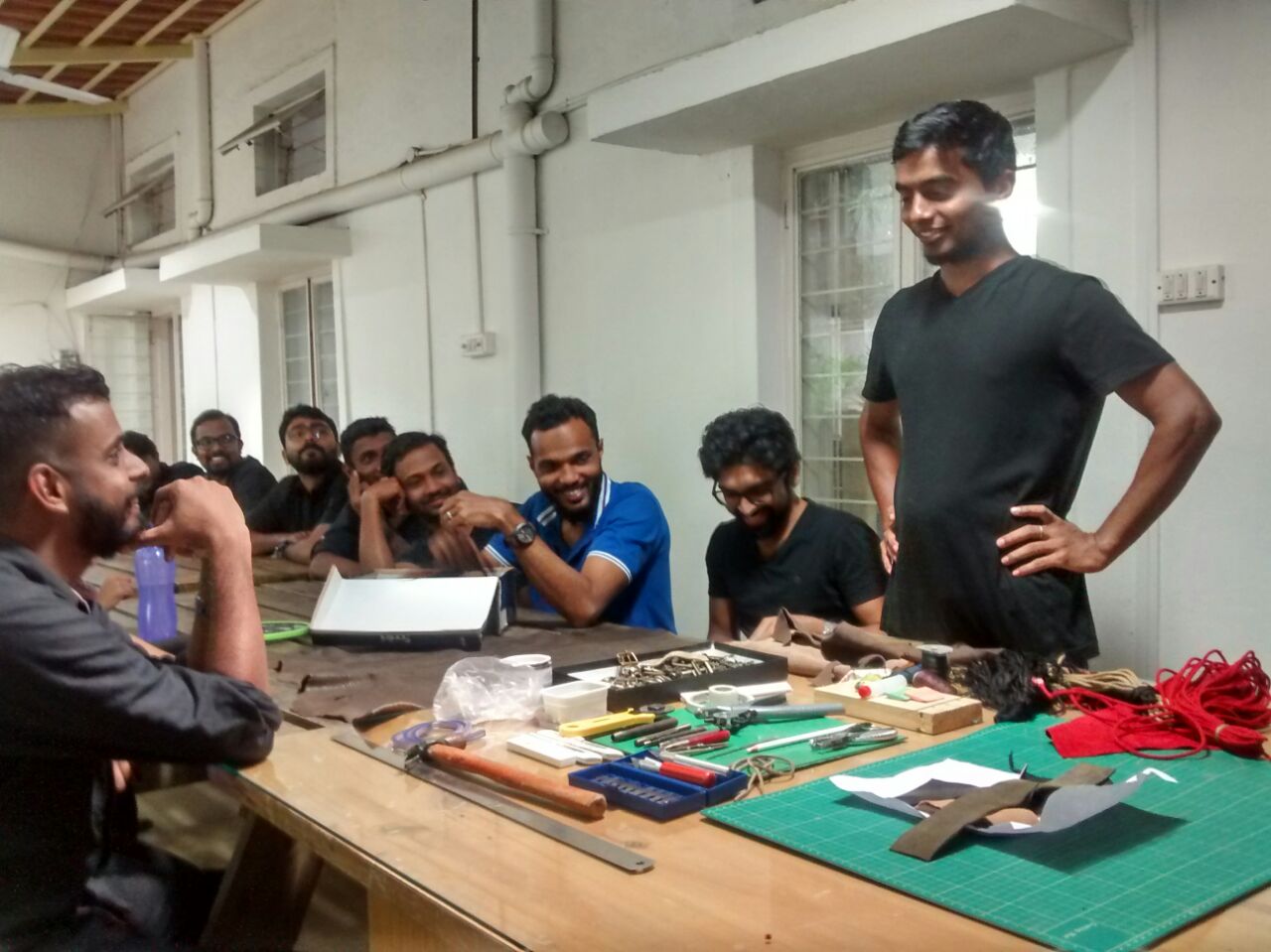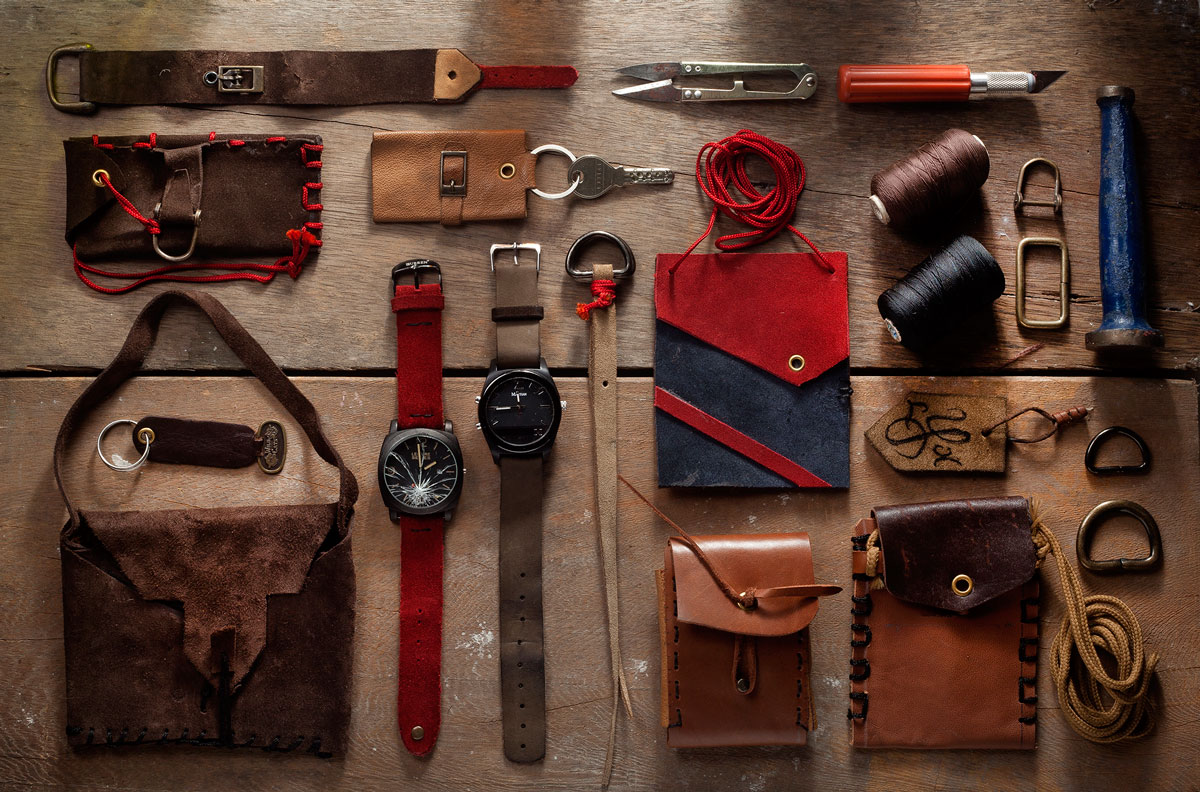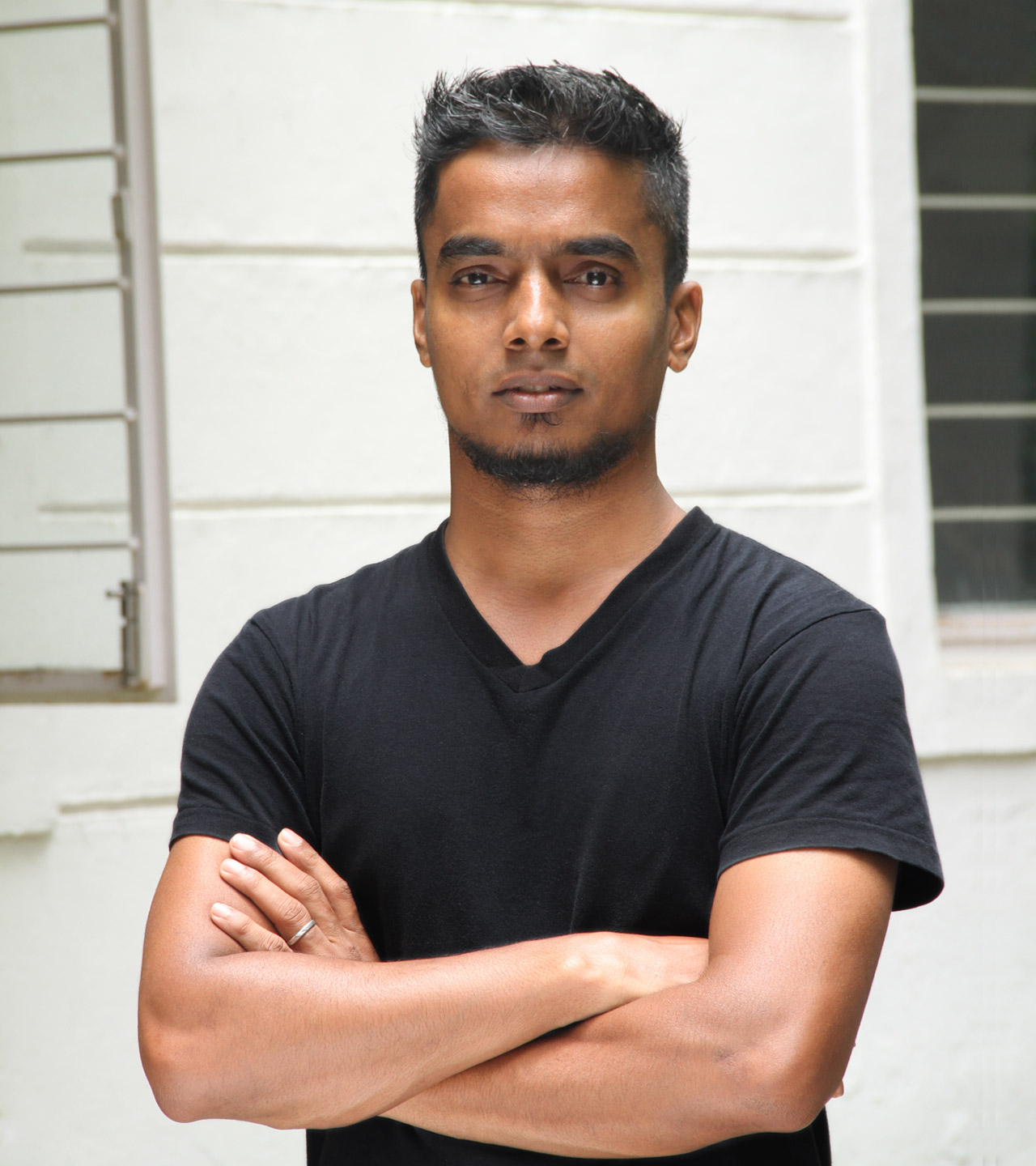 Vijaya Kumar

As Senior Graphic Designer, Vijayan's work is a mix of beauty and complexity. With over a decade of experience, his understanding of structural design lends an added dimension to his work, literally! His passion for leatherwork is one he's been pursuing for years - lucky are the ones who've received one of his handcrafted notebooks!