Bengaluru Service Jam 2017 #GSJam
Global Service Jam is an international design event where people from various backgrounds (jammers) meet at locations around the world (jam-sites). They then work together in small teams for 48 hours to prototype solutions around a shared global theme. Jams create a unique, fun, fast paced, high energy learning environment for anyone interested in exploring a creative approach to problem solving, service design and customer experience.
What's in a Jam?
If you've ever listened to musicians jam together - the kind who implicitly understand each other, fill in each others blanks, cover up the others mistakes, all while experimenting with their own individual sounds - you know what a good jam feels like. It's a fun warm up where ideas that can't really be explained are played with, off the record. ;) Same idea at a service jam, except we design prototypes instead of music.
What happened at our garden jam
Our garden space at Icarus lended itself beautifully to hosting 20 jammers for the Bengaluru Chapter of Global Service Jam in February 2017. As a team of first time hosts, our focus to bring alive the true spirit of the jam by creating the conditions that supported creativity, learning, fun and collaboration for our jammers.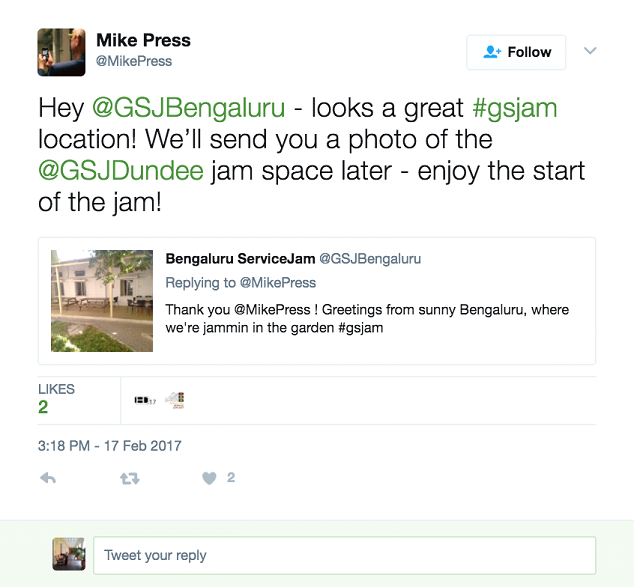 We kicked off on Friday evening, got to know each other, stormed through the secret theme revelation (hello?) and started identifying challenges we wanted to address in two smaller groups. The following day was about digging deeper into these challenge areas by engaging with the people that face them addressing the challenge by turning ideas into prototypes.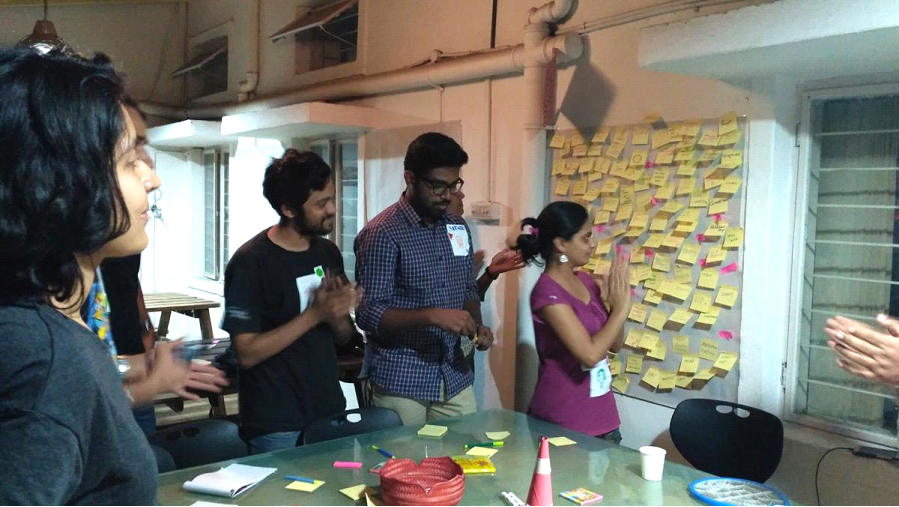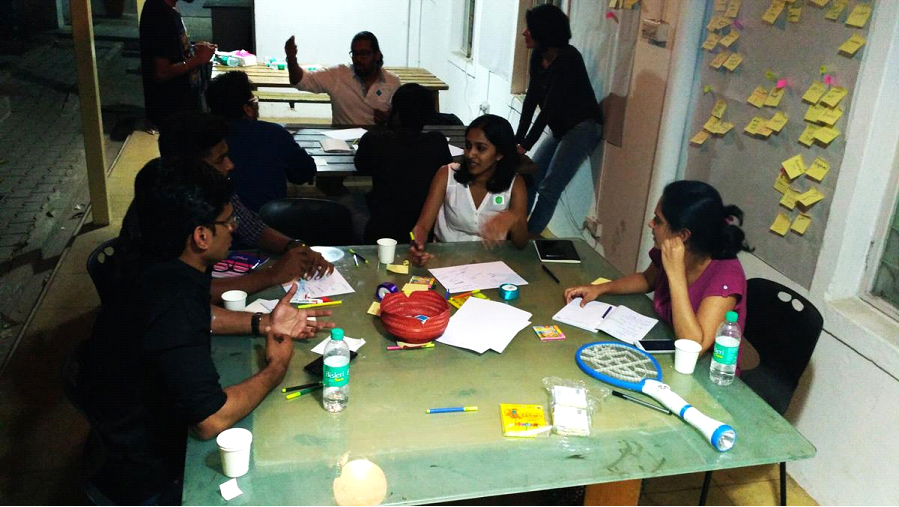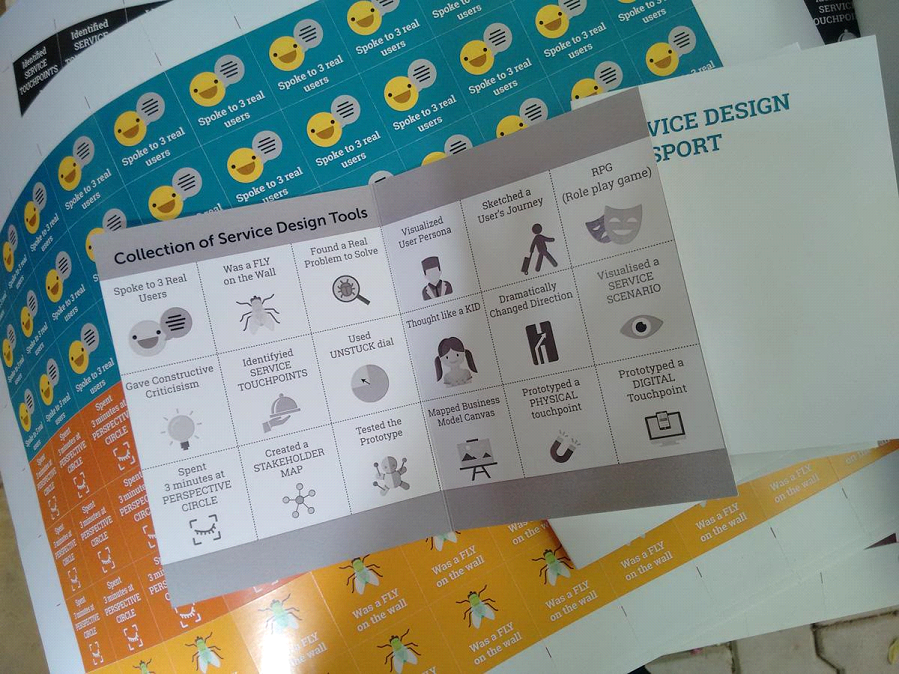 The service design passport is an idea that was developed in Leeds service Jam to help their jammers learn and user Service Design tools. We made our own as a way to help our jammers through the often messy process.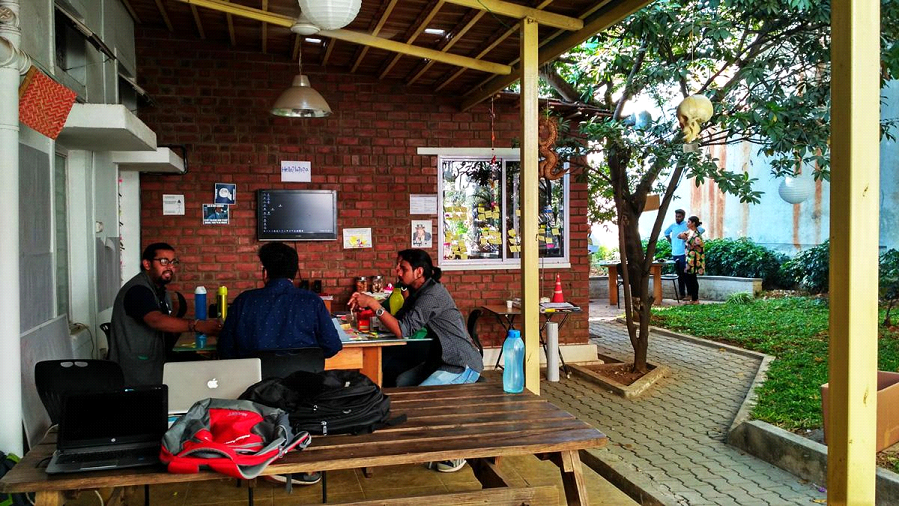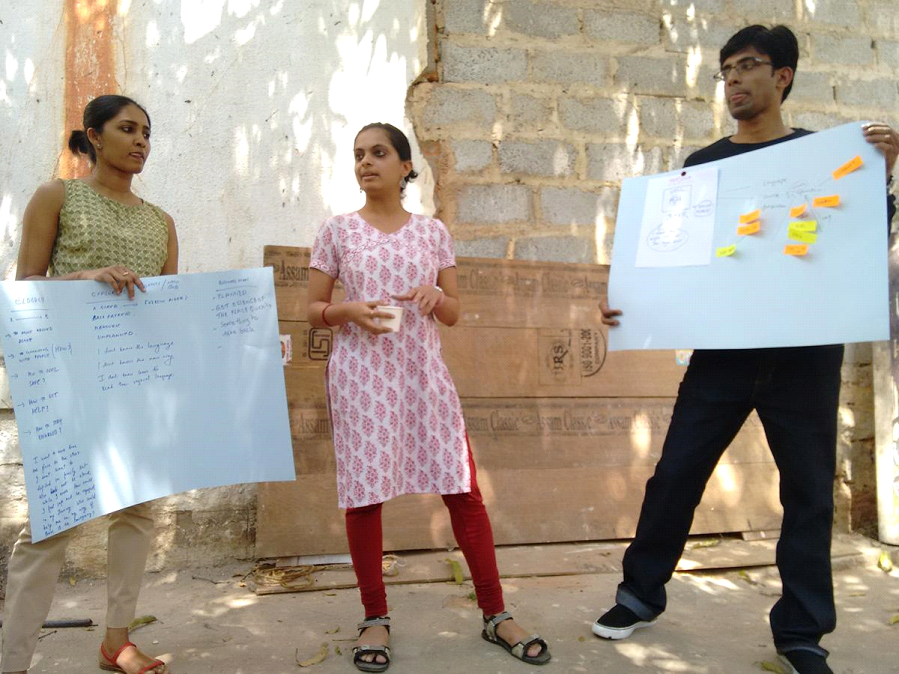 Trying to turning ideas and words into testable models and early working solutions
We connected with jammers from Glasgow and Istanbul which was a great way to share perspectives, break cultural barriers and a superb reminder of the truly international spirit and energy of the Global Service Jam!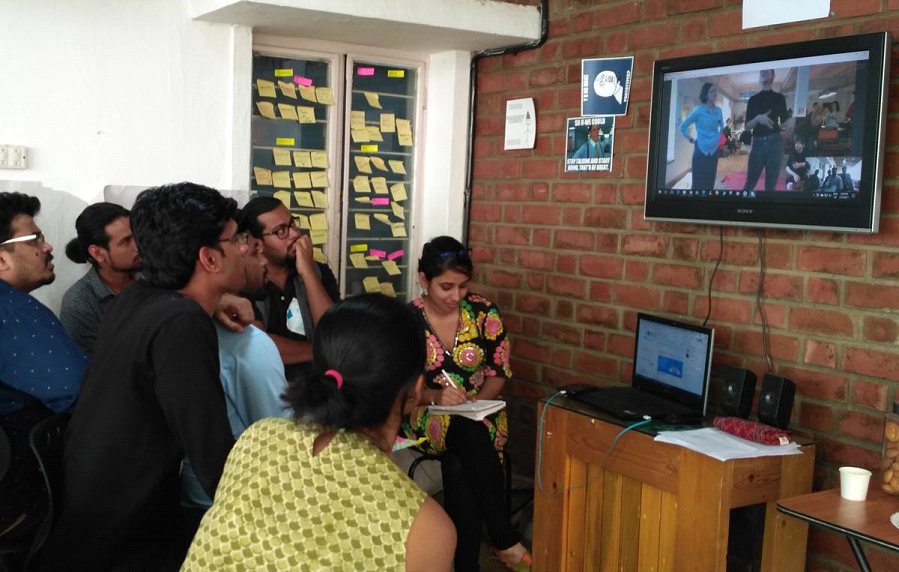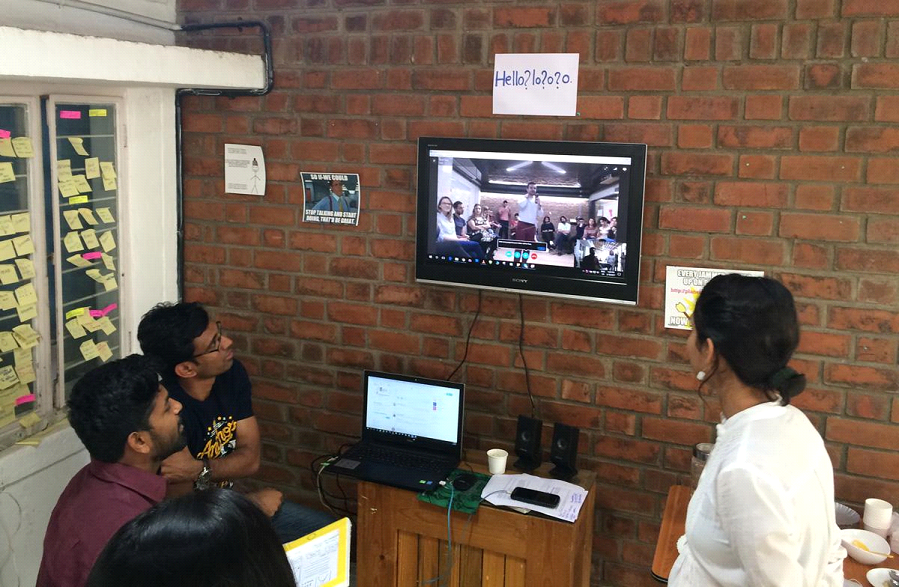 Let there be prototypes
The holy grail of the jam is working together in small teams to create prototypes (working models) of solutions in 48 hours. Keeping our jammers energetic, inspired and empowered with the right tools and methods to tackle the complex challenges they had chosen was our super important to us.
We could see that the more we iterated (the more a prototype was tested by people and feedback incorporated) the more 'real' it began to feel. At one point on Saturday, we decided that we all needed some time to just make, so we enforced a 15 minute no talking rule and voila! Prototypes emerged from behind the chatter.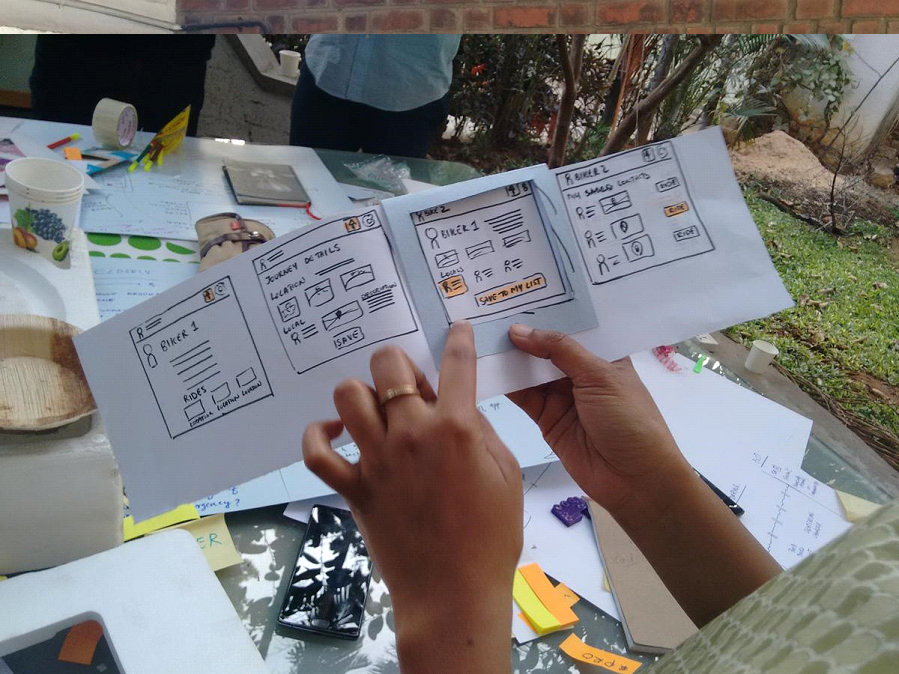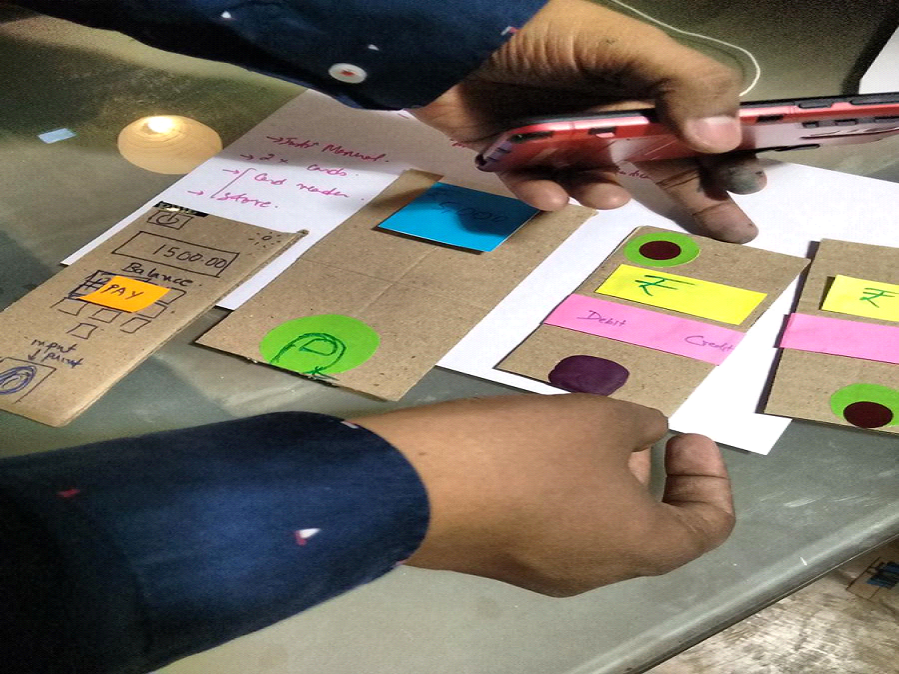 Like Jam HQ says "if you're not having fun and making prototypes - it's time to change something!" By the end of upload frenzy on day 3, we're happy to report, no one was in a hurry to leave the garden jam zone. :)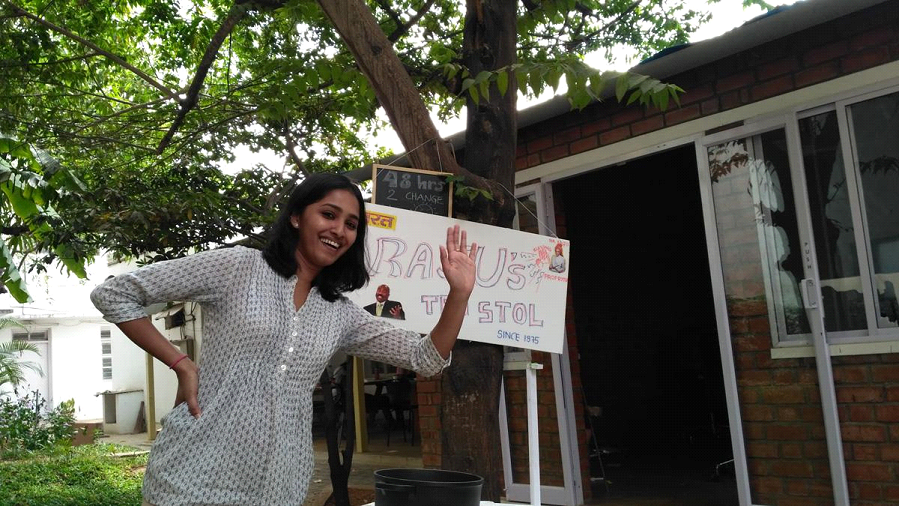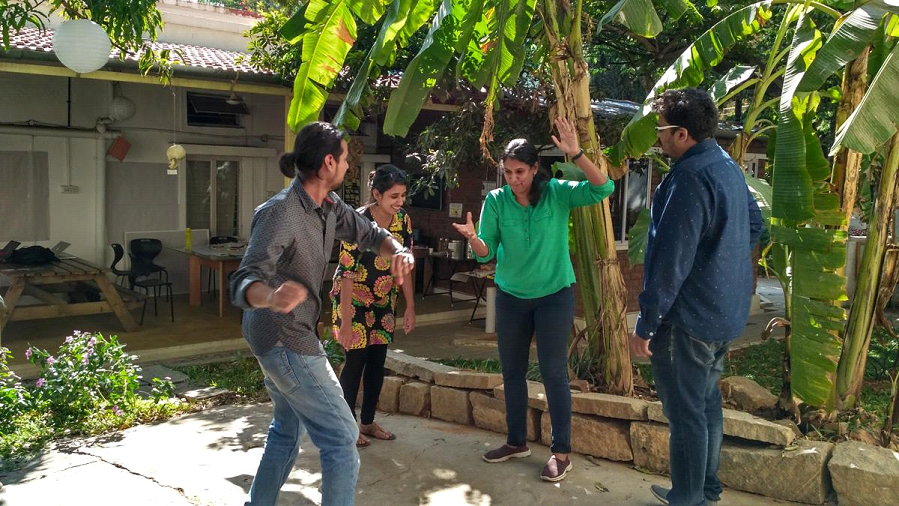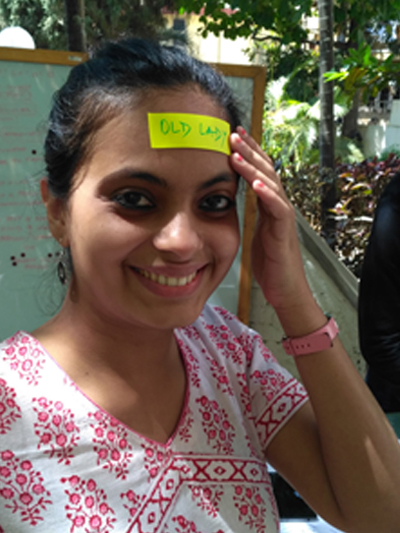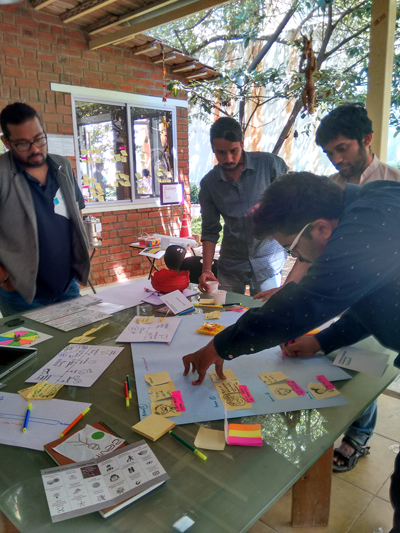 Here are short videos of the services that our 2 teams prototyped in 2 days:
We hope you like Jammin' too
Jam's are a great way to bring together people from various backgrounds to problem solve or improve an experience by approaching it creatively. Join us for the next jam - Global Sustainability Jam in November 2017.
Jams are completely voluntary, not for profit events, hosted by volunteers all around the world. Global Service Jam was initiated by Adam and Markus of WorkPlayExperience.
A PHP Error was encountered
Severity: Notice
Message: Undefined index: image
Filename: views/blog-inner.php
Line Number: 62
https://icarus.co.in/uploads/people" width="100%"/>
A PHP Error was encountered

Severity: Notice

Message: Undefined index: name

Filename: views/blog-inner.php

Line Number: 65




A PHP Error was encountered

Severity: Notice

Message: Undefined index: job

Filename: views/blog-inner.php

Line Number: 66
A PHP Error was encountered
Severity: Notice
Message: Undefined index: short_description
Filename: views/blog-inner.php
Line Number: 68