Imagining
I take the liberty to interpret and draw the subject my way.
While daily work (and life!) has constraints, I find that practicing 30 min of rapid sketching, helps free up my thoughts and gives me the opportunity to practice painting, something I have trained in but often don't get the time to pursue. I like drawing 'altered realities', where I take the liberty to interpret the subject my way.
These set of dry pastel sketches are scenes around Richard's park, near our office. I have attempted geometric abstraction and used colours that came to me instinctly.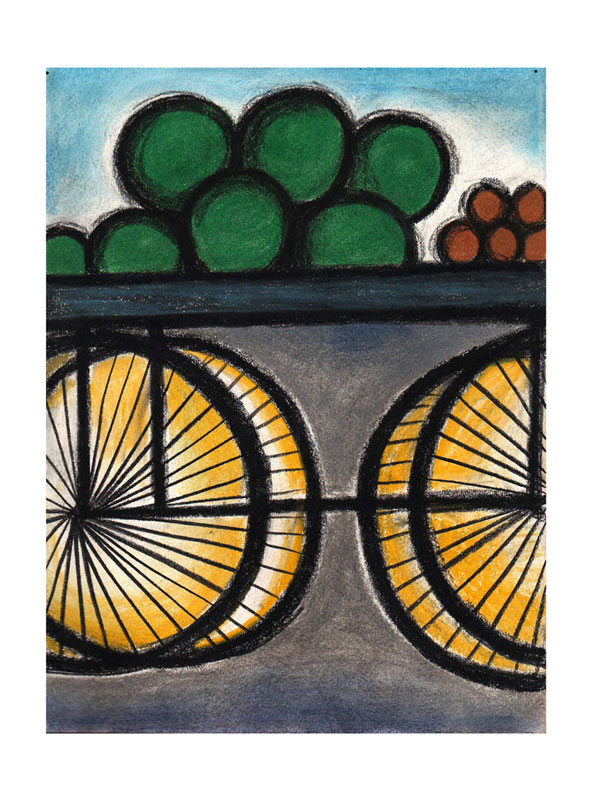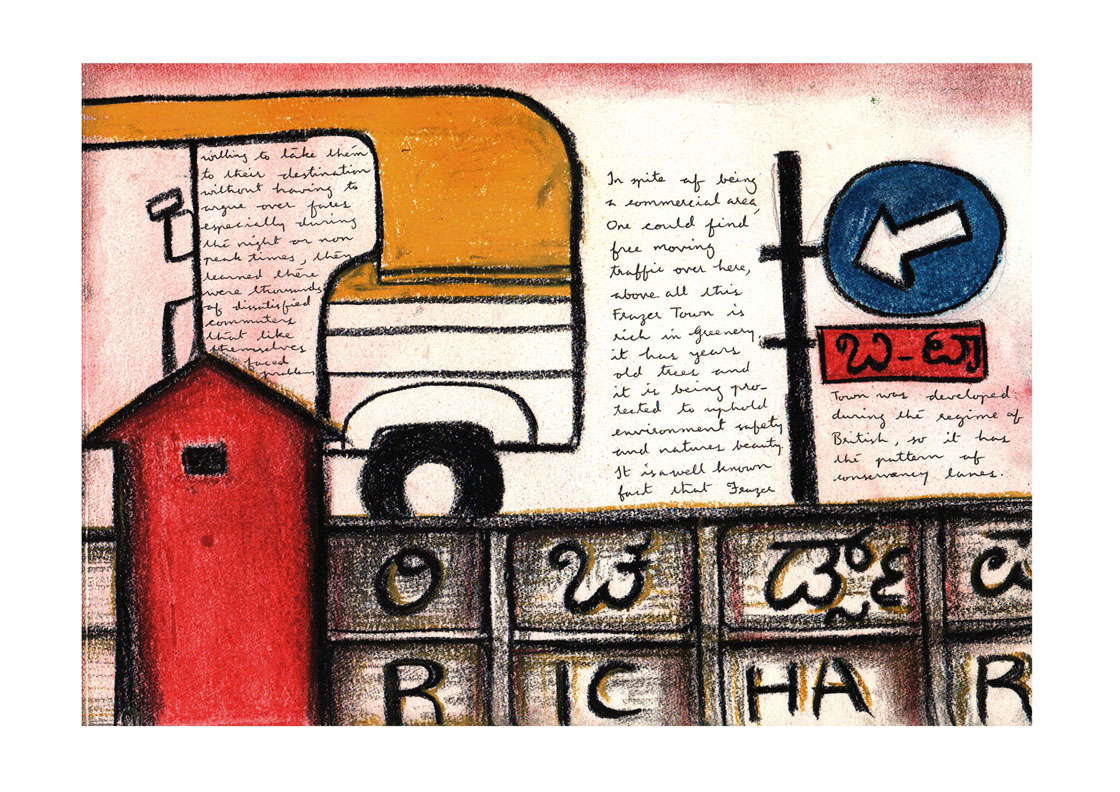 Here's a recent branding project, where I've explored a version of geometric abstraction- in the key visual unit, a handmade font and the treatment of strong black lines.
SOME THINGS I HAVE LEARNT ALONG THE WAY
Sketching style will develop over time. Start with whatever you feel like.
Go out and draw. There is enough inspiration out there!
Force yourself to finish within the time limit
Don't hesitate to draw strong lines. So what if there are mistakes?
---
Every child is an artist. The problem is how to remain an artist once he grows up.
Pablo Picasso
A PHP Error was encountered
Severity: Notice
Message: Undefined index: image
Filename: views/blog-inner.php
Line Number: 62
https://icarus.co.in/uploads/people" width="100%"/>
A PHP Error was encountered

Severity: Notice

Message: Undefined index: name

Filename: views/blog-inner.php

Line Number: 65




A PHP Error was encountered

Severity: Notice

Message: Undefined index: job

Filename: views/blog-inner.php

Line Number: 66
A PHP Error was encountered
Severity: Notice
Message: Undefined index: short_description
Filename: views/blog-inner.php
Line Number: 68